Welcome | Chapbooks | Buy A Book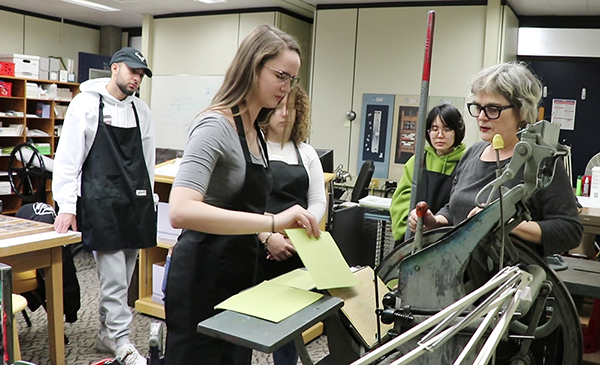 Welcome
The Kelly Library Print Studio is a letterpress print shop. From designing layout to choosing inks and papers, setting type, operating a handpress, and binding, students gain hands-on experience here learning about early and mid-twentieth century letterpress printing.
The Studio supports several St. Michael's College Programs, including Book & Media Studies, Medieval Studies, Celtic Studies, Christianity & Culture, and SMCOne: The Boyle Seminar in Scripts and Stories.
The Studio is a publisher too. In 2019, it published A Tetrad in celebration of the philosopher and former St. Mike's professor Marshall McLuhan, followed by Cumhdach, an Irish / English poem by St. Michael's professor Máirtín Coilféir. A third title, Judith, is forthcoming.
Buy a Print Studio Publication
Place Your Order
"*" indicates required fields